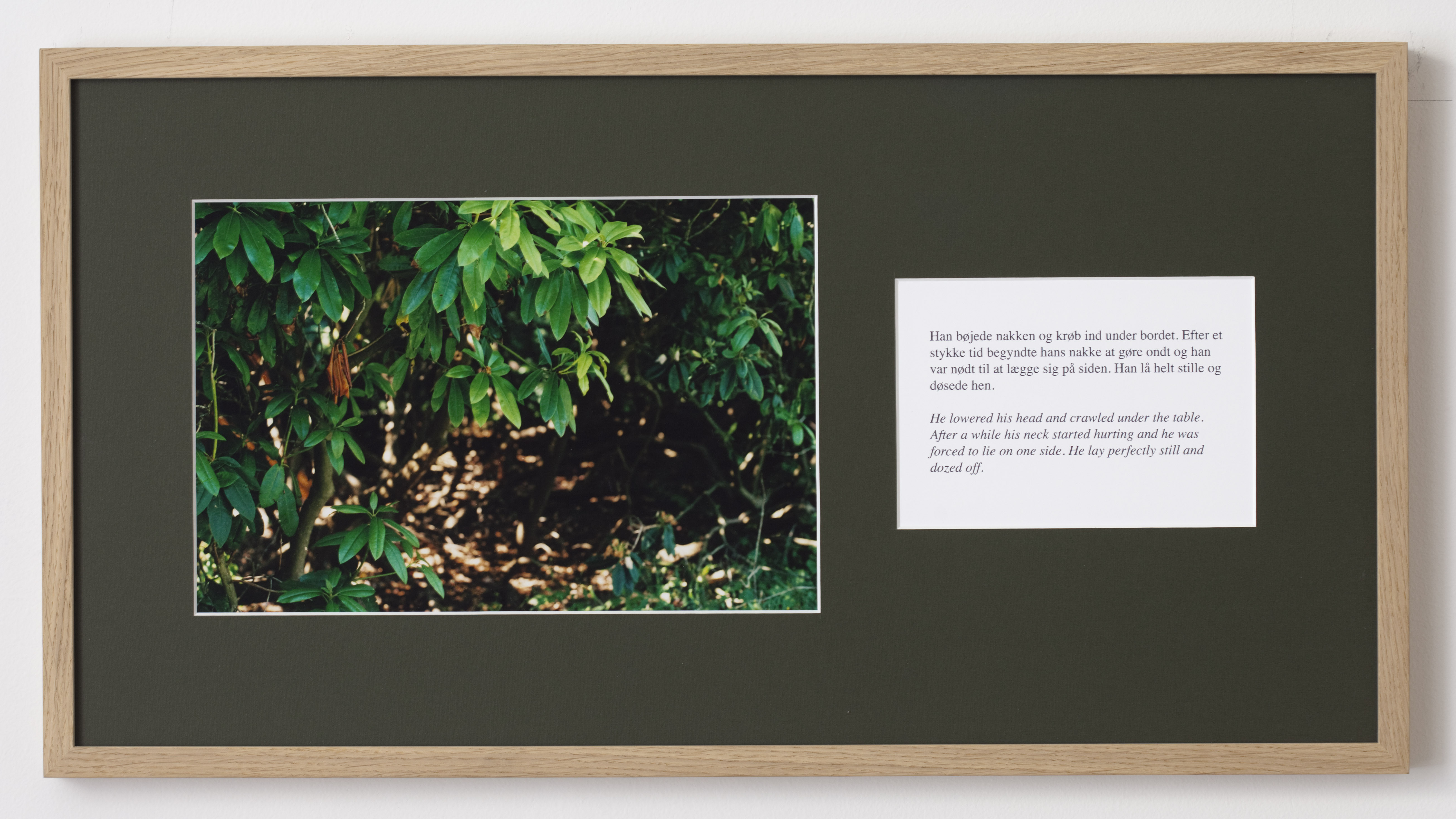 Hidingplaces I, c-print 20 x 30 cm, 2012.
Han bøjede nakken og krøb ind under bordet. Efter et stykke tid begyndte hans nakke at gøre ondt og han var nødt til at lægge sig på siden. Han lå helt stille og døsede hen.
He lowered his head and crawled under the table. After a while his neck started hurting and he was forced to lie on one side. He lay perfectly still and dozed off.